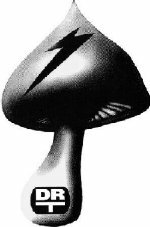 ---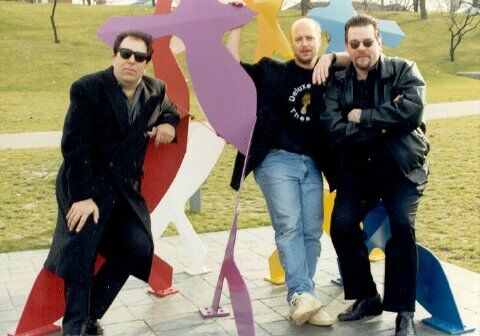 DRT hangs out near some really uncomfortable chairs.
(L-R: Garr, Patrick, Del)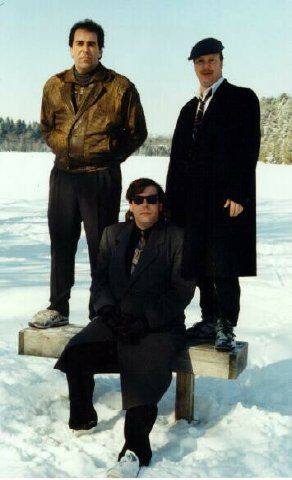 In touch with nature.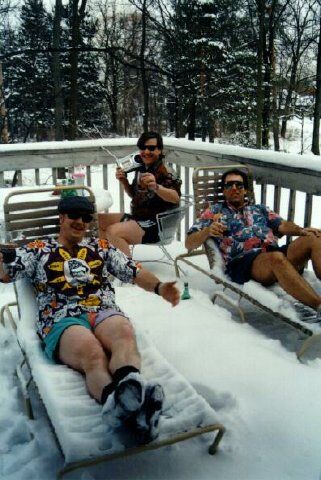 In touch with the snow.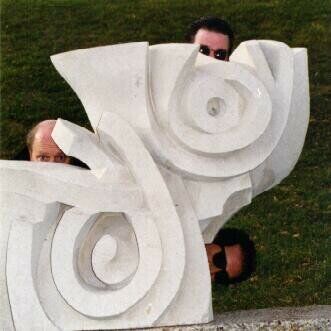 Hiding from the Paparazzi.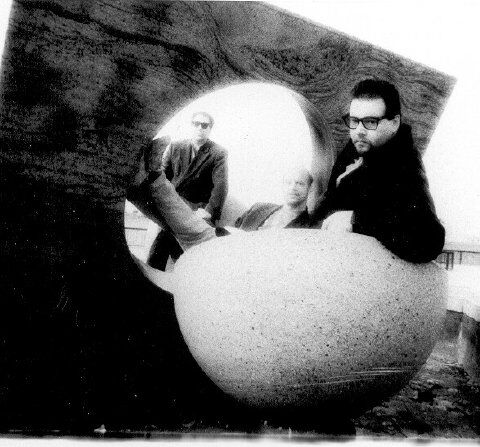 Taking in some modern art.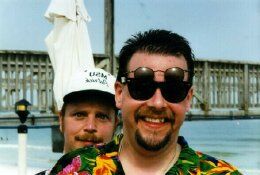 Patrick and Del on a beach somewhere near Miami.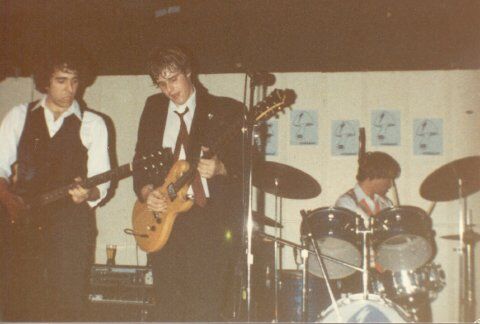 A very rare shot of Jeff and Del in their previous band, "Current", as Del teaches Garr his best guitar licks..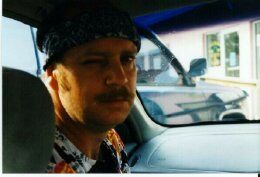 Patrick on the way to another gig.
---